Date: July 19, 2008
Location Shellburg Falls Hike
Where: Santiam State Forest
This was a spur of the moment idea of Jeanette's to go for an afternoon hike at Shellburg Falls. When living in Salem, this was one of our favorite hikes, but since moving to Elkton we have not hiked here for a couple of years. From Roaring River Hatchery, where we are now temporary residing as volunteers, it turned out to be only about 35 minutes to the trailhead.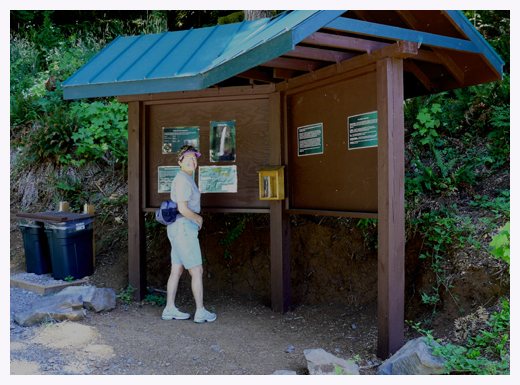 At the trailhead we were pleasantly surprised to find that a parking lot and kiosk have been built. In this time of diminishing services in most governmental areas, it's real encouraging to find new improvements being made.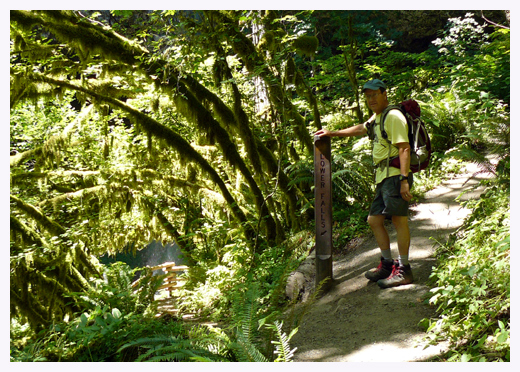 The next surprise was a new trail and viewing area to the base of the main falls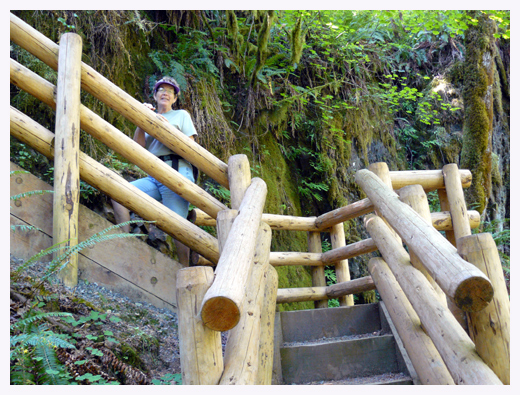 The third surprise was a new stairway built to access the area above the falls. Additional improvements have been made to the upper trailhead with new railing and kiosk also. Oregon Department of Forestry deserves a big 'thank you' for what they are accomplishing here at Shellburg Falls.