Date: November 22, 2003
Location Island Jct Shelter Ski
Where: Ray Benson Sno-Park
Eight cross-country skiers gleefully headed into the cascades for the first nordic skiing of the season. Fresh snow this past week and continued cold temperatures gave us nice fresh powder. Not sure of what we would find after the B & B Complex Fire, the Ray Benson Sno-Park, and the cross-country ski trails that we skied, were untouched.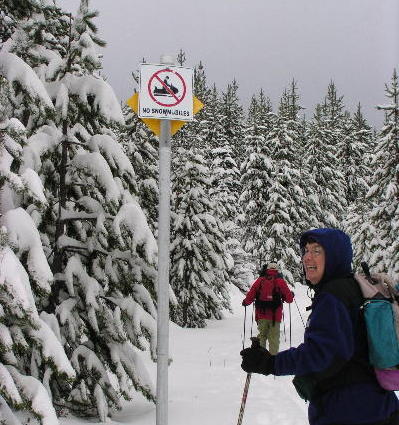 Skiers heaven----no snowmobiles
All was pristine and pure except for the occasional scream of distant snowmobiles. Several times we had to cross their trail, where oil-fouled air still lingered.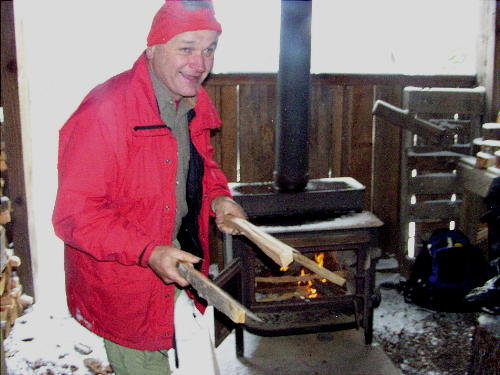 George Susbauer, master fire-builder
We arrived at the Island Junction Shelter for our lunch break, and George was quick to build a blazing fire. Lunch was enjoyed in the protection of the shelter and many entertaining tales were told of past trips and experiences.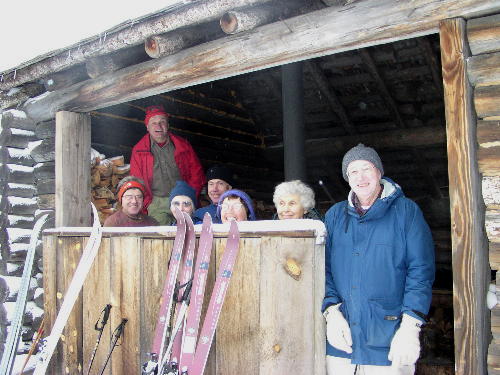 Don, George, Sharon, John, Jeanette, Ginny, Pete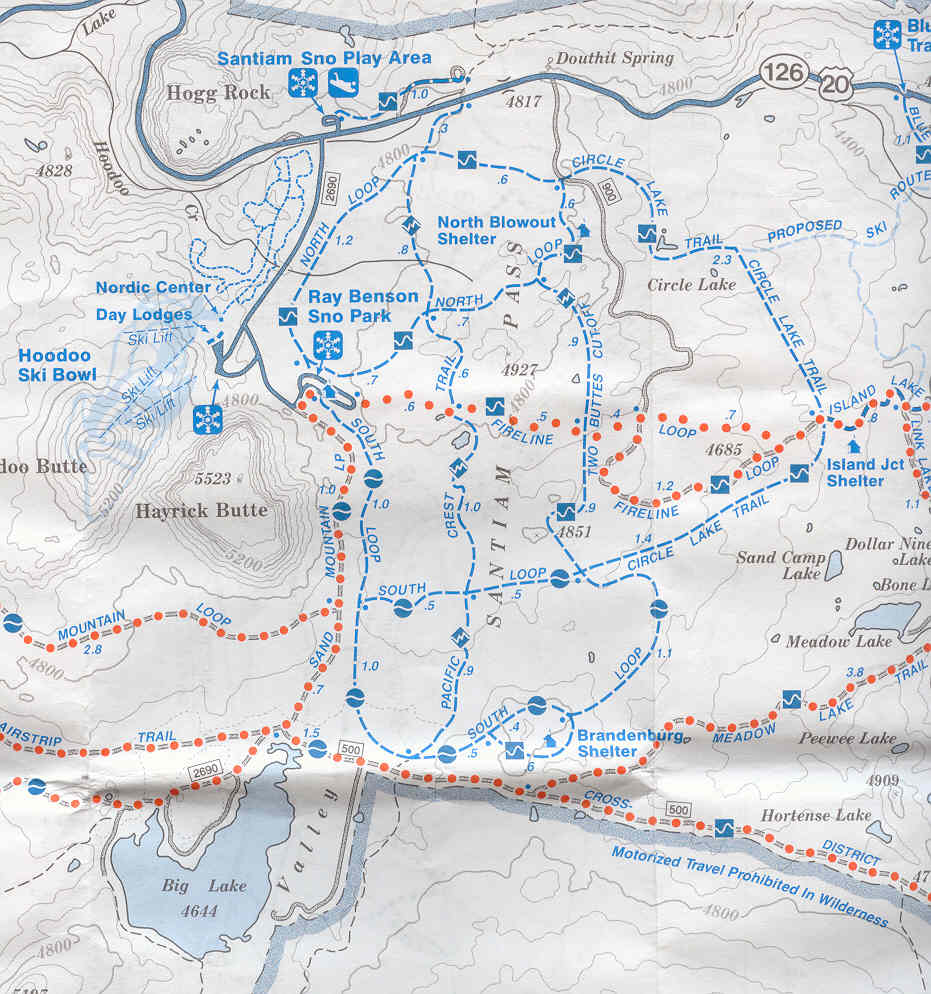 Nordic Ski Trail Map