Date: December 14, 2003
Location Shellburg Falls Hike
Where: Santiam State Forest
Seven Chemeketans braved the rain and snow for a hike to Shellburg Falls lead by Anne Hernandez. Steve, Anne & Carlos' son, represented the Santiam State Forest to explain the Oregon Department of Forestry's recreational management plan.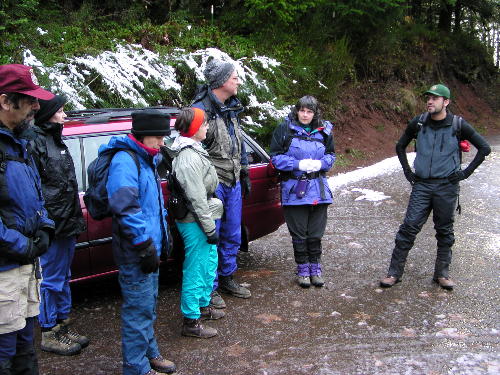 Steve giving the group some background on Shellburg Falls Recreation Area
Several inches of fresh snow made the forest into a winter wonderland and was much preferred over plain rain and muddy trails. New trails and bridges are being constructed for a variety of recreation users, which in clued hikers, mountain bikers and equestrians.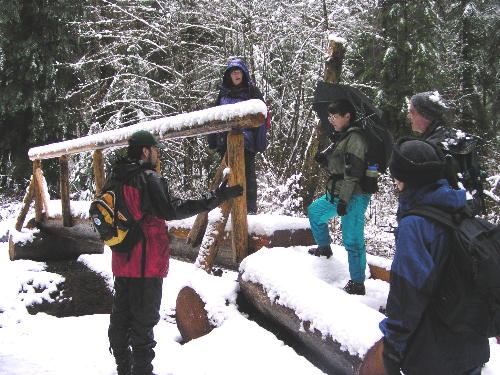 Steve explains a new bridge built by state prison workers
100-foot Shellburg Falls was in full flow and quite spectacular as we made our way along the trail around and underneath its magical veil.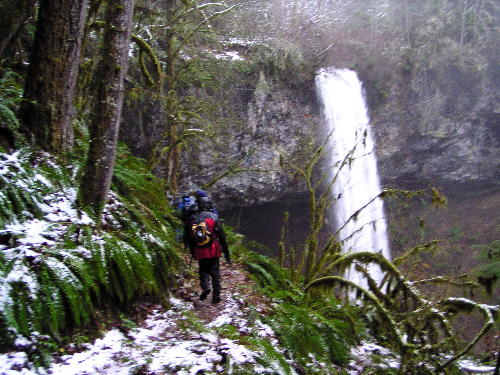 Shellburg Falls
Because Shellburg Falls is virtually unknown, its proximity to Salem made it an exciting find for these Chemeketans.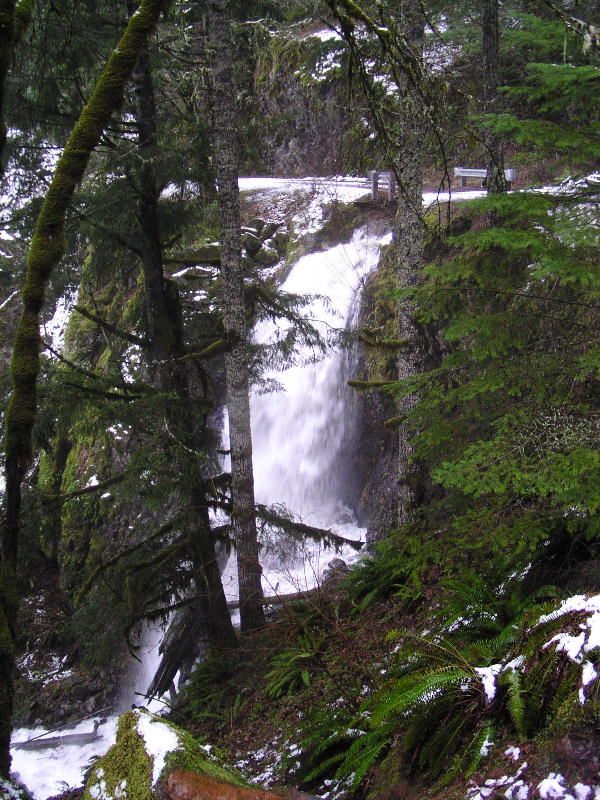 Lower Shellburg Falls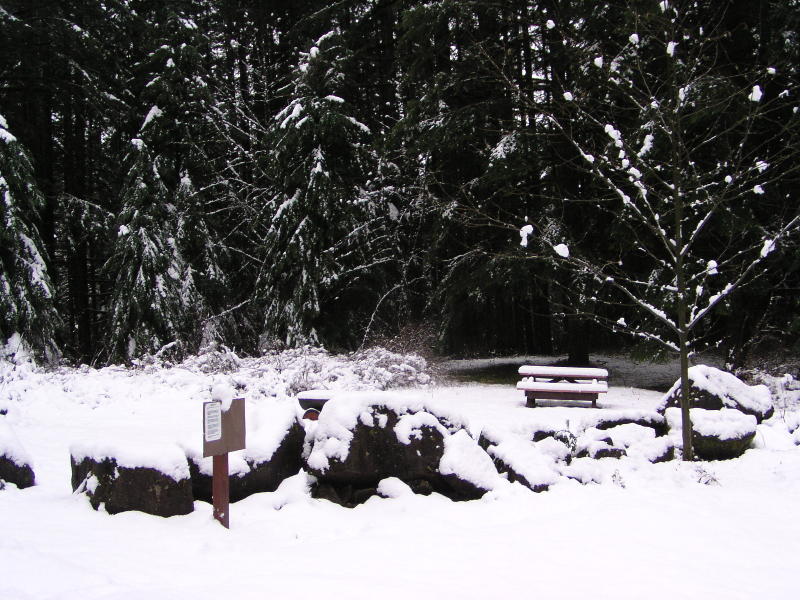 campsite #3 at Shellburg Falls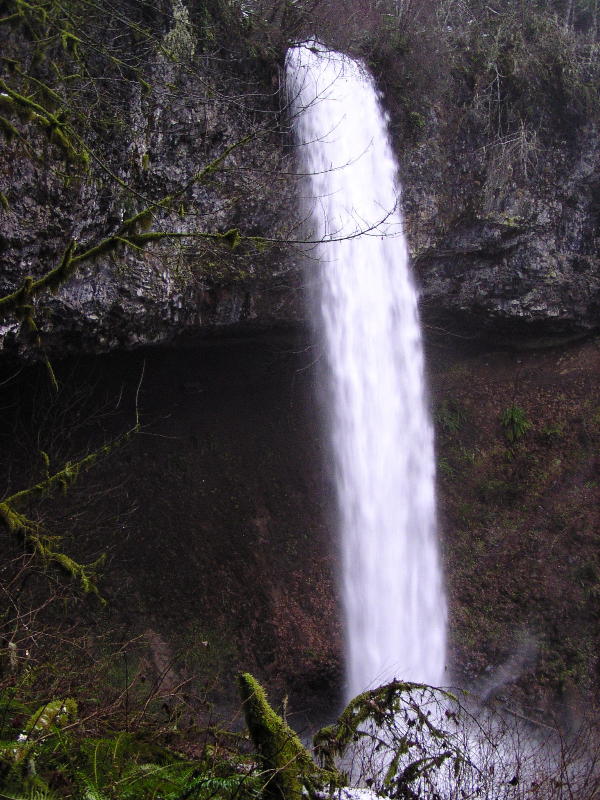 Shellburg Falls