Date: March 2, 2004
Location Shellburg Falls Hike
Where: Santiam State Forest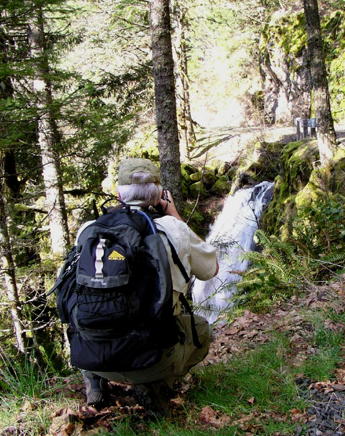 Larry photographing Lower Shellburg Falls
This trip was planned to accommodate my friend Larry Seely's day-off of Tuesday. Shellburg Falls is a destination I like because of it's proximity to Salem, and because of it's low elevation it makes a good early season hike. Also a major plus is that it is not very well known, so you usually have the place to yourself. A short hike in put us above Lower Shellburg Falls where we shot some photos. We continued on up the road and then took the August Mountain Trail to the Shellburg Creek Trail to the campground. There we enjoyed the comforts of a picnic table for a quick lunch before heading on down the creek to the falls.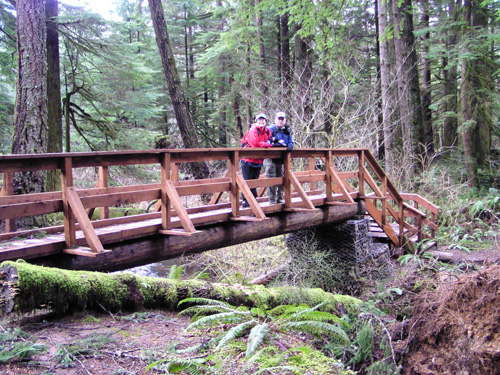 Jeanette & Larry on bridge over Shellburg Creek
Our day was made brighter by the cheerful song of the Winter Wren. Every section of trail seems to have its own guardian, and we paused many times to listen and seek out this tiny energetic friend of the forest.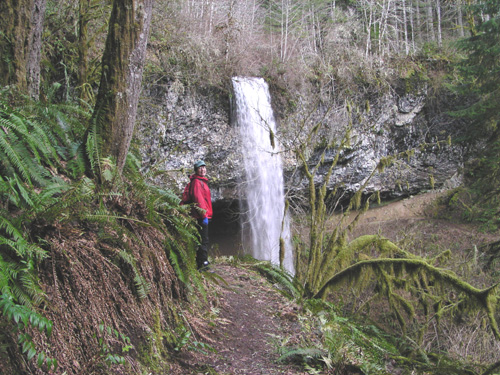 Jeanette and Shellburg Falls
I was not sure if we would see many wildflowers this early in the year. But we were rewarded with some early Spring Queens, a tiny Wood Violet and quite a few Toothworts.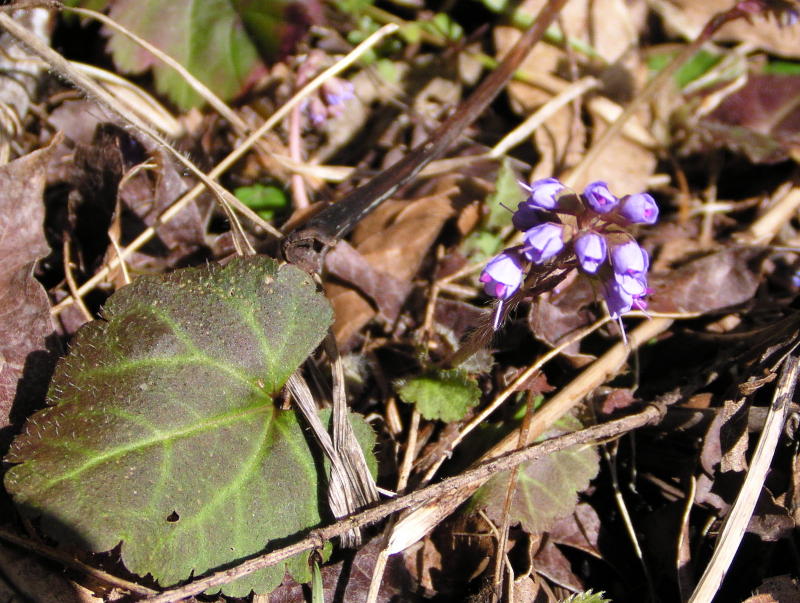 Spring Queen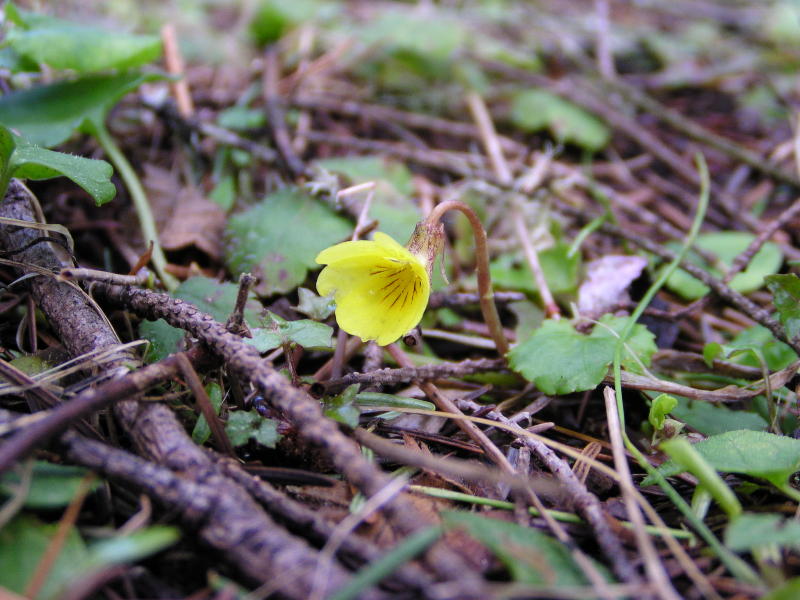 Wood Violet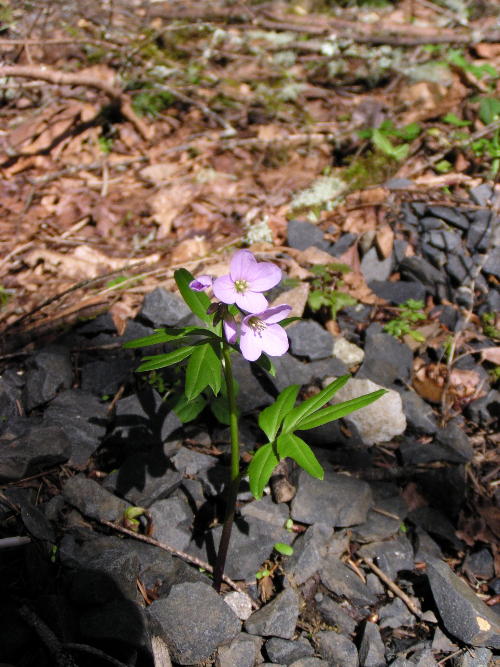 Toothwort