Date: March 31, 2004
Location Shellburg Falls Hike
Where: Santiam State Forest
The Shellburg Falls area hiking trails are getting to be a real favorite of mine. Maybe it's the short 30-minute drive from my house to the trailhead. Of course the secluded trails through the thick forest and a spectacular waterfall might also play into my preference. Today, Ralph Nafziger, Bob Young, Dorald Stoltz, and Mike Garrison, joined Jeanette and I on an approximate five-mile hike along the roads and trails that make up this interesting area.


shall we take the hiking trail or the horse trail?
We hiked a combination of the road, August Mountain Trail and Shellburg Creek Trail to arrive at the Shellburg Falls Campground in time for lunch. Lunch with a picnic table is quite a luxury. After lunch we hiked down under the falls and enjoyed Winter Wrens, Wild Bleeding Heart, and Trillium along the trail.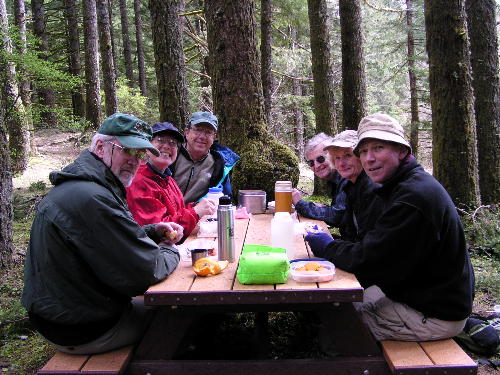 lunch at the campground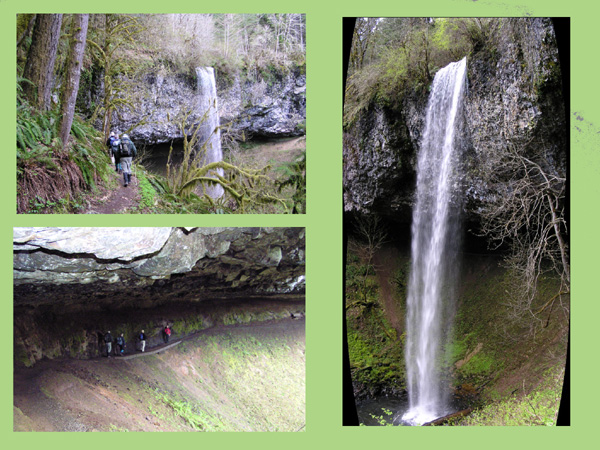 Shellburg Falls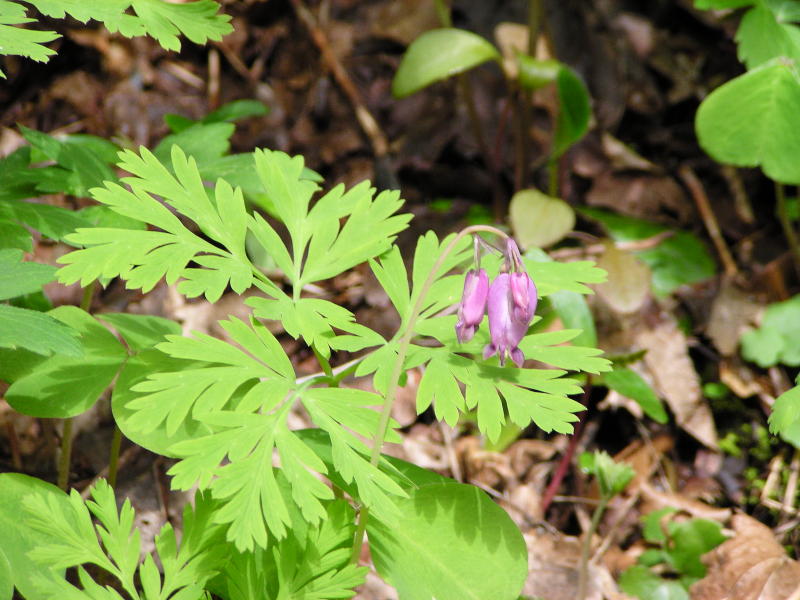 Bleeding Heart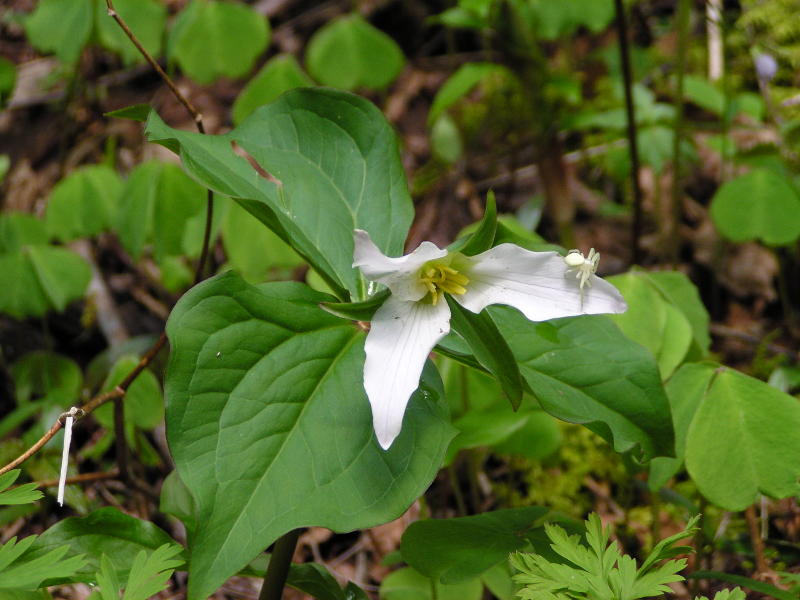 Trillium and spider