Date: November 7, 2004
Location Rock Arch & Rocky Top Hikes
Where: Santiam State Forest
Mary Coleman convinced 14 other Chemeketans to do these two short hikes, on what turned out to be a glorious sunny day in the Cascades. If you were stuck in the fog in the Willamette Valley, unfortunately you did not have such a nice day.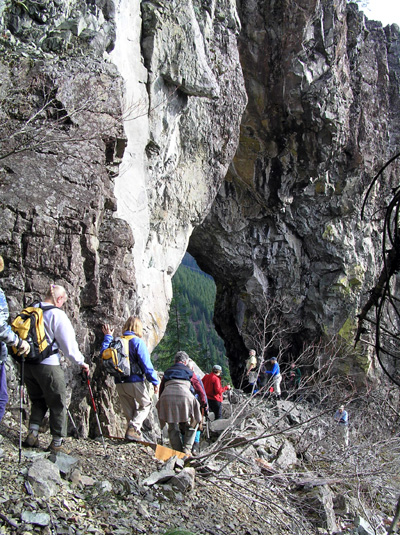 Natural Rock Arch
Our first stop was at Natural Rock Arch. This interesting rock formation was found during the Sardine Creek Fire of 1951. The Oregon State Forestry Department has built a half-mile steep but good trail to this site.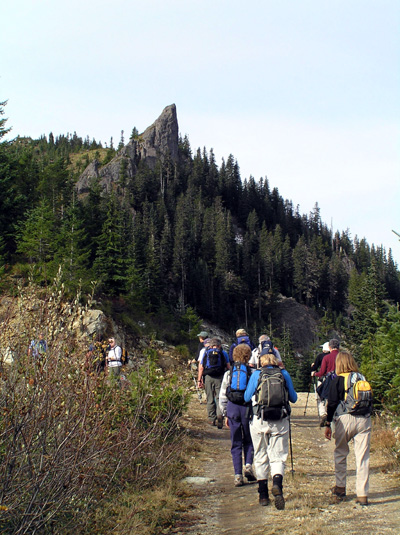 starting up to Rocky Top
Our next stop was at the trailhead for Rocky Top. Rocky Top was a fire lookout site starting back in the 20's. The tower has been removed but the view is still fantastic with peaks as far as Diamond Peak in the south to Rainer in the north visible from the top on a clear day, which is exactly what we had.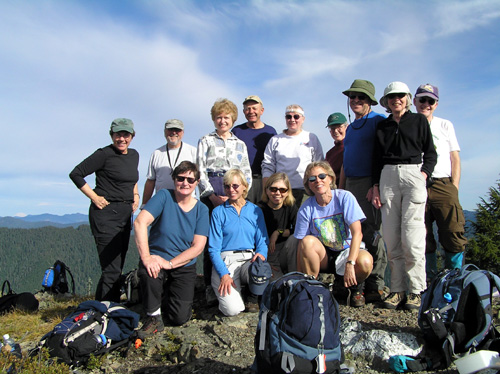 summit of Rocky Top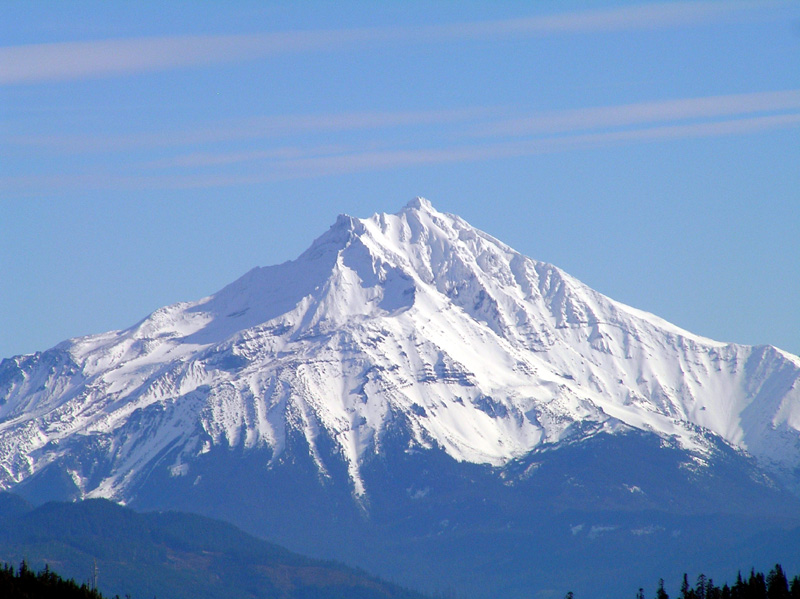 Mt Jefferson