Date: April 25, 2004
Location Shellburg Falls Hike
Where: Shellburg Falls Recreation Area
I'm always pleased to find that people look at my website and get interested in a hike. Such was the case when my sister, Susan, called on the phone. She, her husband Jeff, son Nate, and dog Lucy were interested in information and directions for Shellburg Falls. I volunteered for Jeanette and I to go along and not only show them how to get there but hike with them.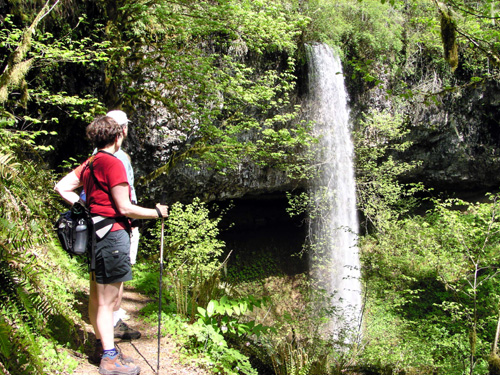 Jeanette & Jeff view Shellburg Falls
It was a glorious spring day with new green growth everywhere, and warm sunshine that called for shorts.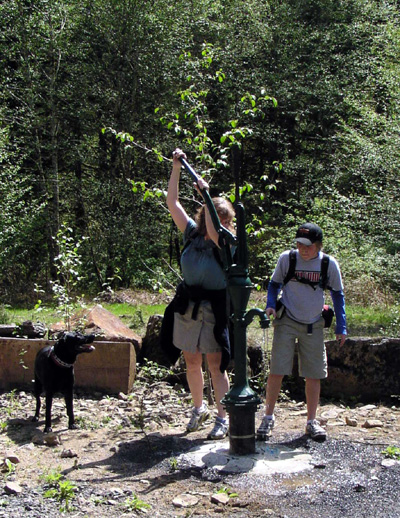 Lucy and Nate watch Susan pump water
The warm day made water from the new pump at the campground sound like a good idea for Lucy.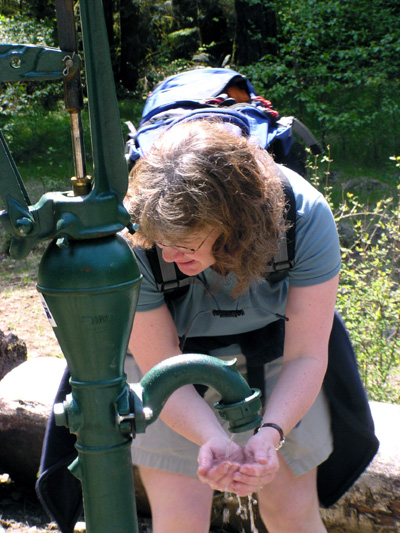 Susan with water for Lucy
Wildflowers were in their prime as the additional photos show.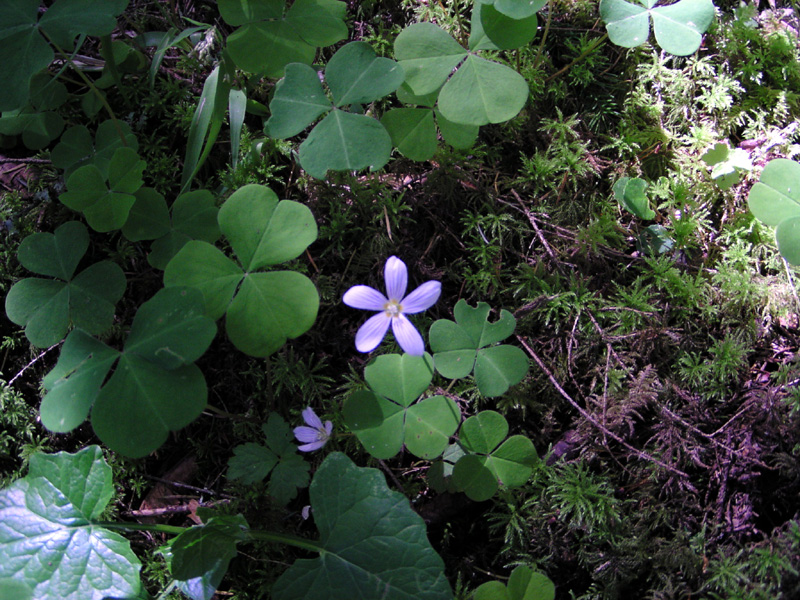 Wood Sorrel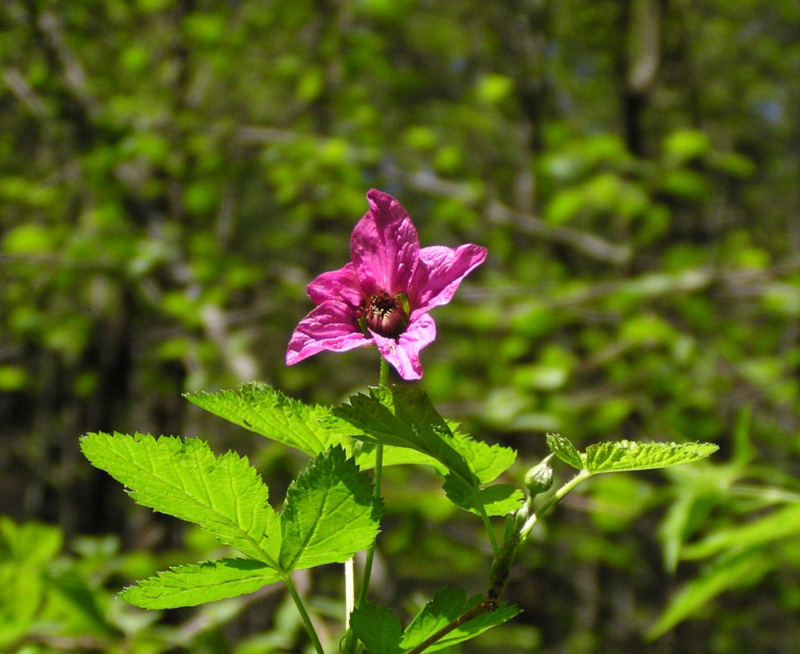 Salmonberry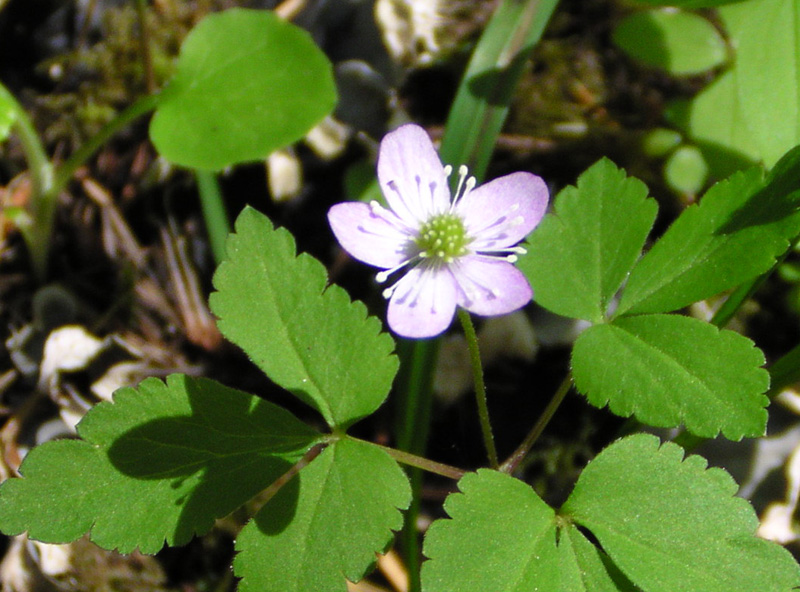 Windflower