Date: December 10-12, 2004
Location Fish Lake Cabin Snowshoe
Where: Fish Lake Remount Station
The opportunity to stay in a cabin in the Cascades in the winter is available through the McKenzie Ranger District of the Willamette National Forest. The trick is, it is only available Fridays through Mondays, Thanksgiving weekend through mid-March, and you can only make reservations on the 3rd Thursday in October. This year I managed to hit that date and reserve a couple of nights in the Hall House Cabin at Fish Lake. Jeanette and I invited friends Ron and Bev Noble to share our adventure with us. We parked our vehicle at Lava Lake Sno-Park, shouldered our packs and strapped on our snowshoes to travel a little over a mile on the snow to the cabin.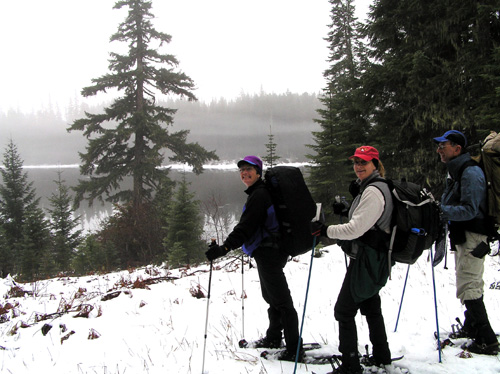 arriving at Fish Lake
The Hall House cabin was built in 1924 for the Supervisor to live in at the time the Fish Lake Remount Depot was used as the summer headquarters for the Santiam National Forest. It has survived all these years, and the addition of propane heat and solar lights make a winter stay possible.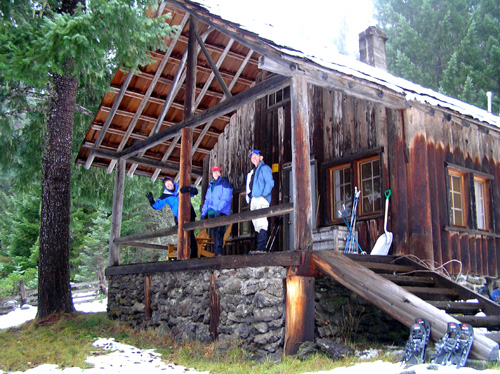 Hall House cabin
We found Hall House a quaint hideaway, providing a great setting for lots of relaxation and reading. It also provided a good base for taking exploring snowshoeing trips around the Fish Lake area.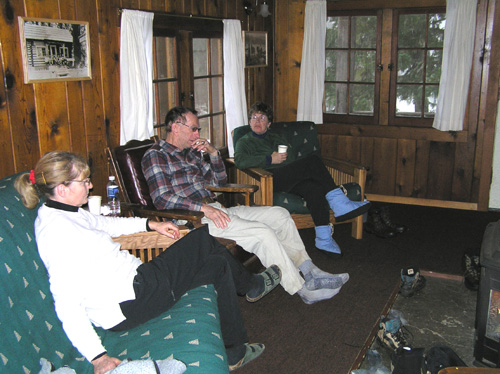 snug by the fire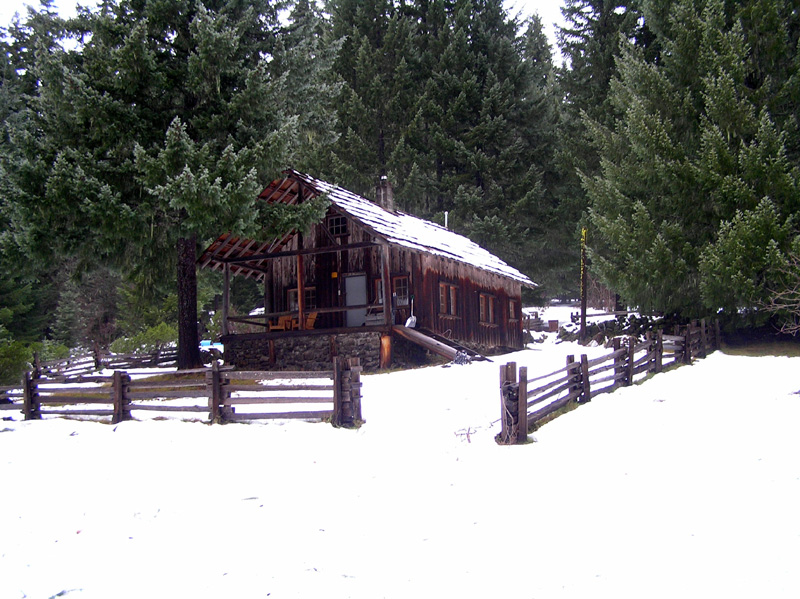 Hall House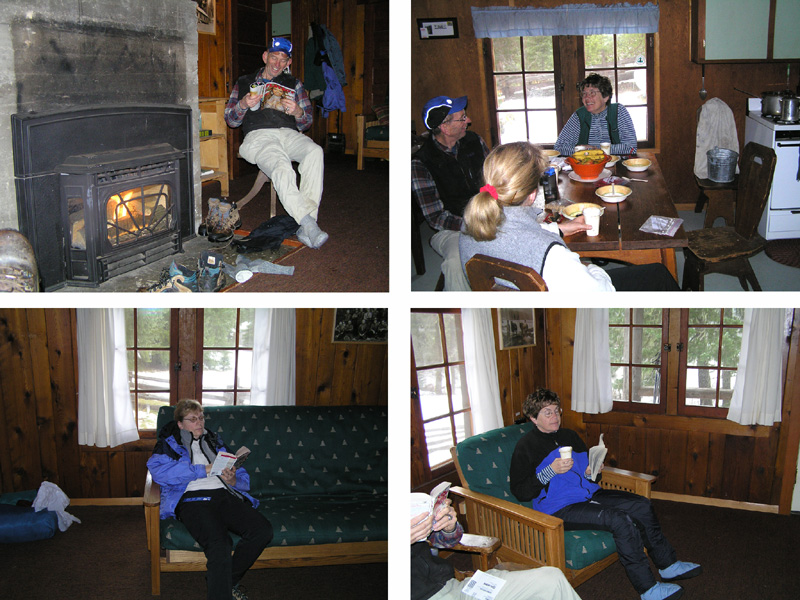 inside scenes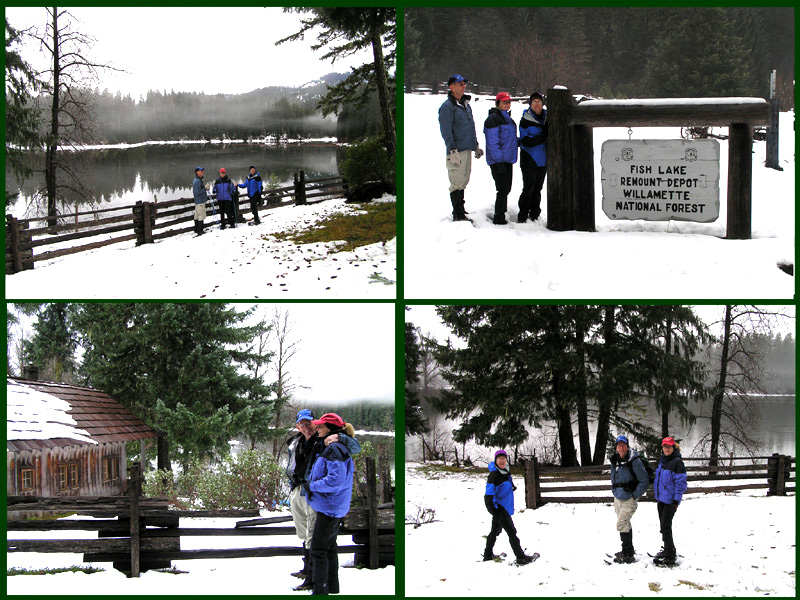 outside scenes