Date: September 12, 2005
Location Nehalem Spit Hike
Where: Nahalem Bay State Park
As we were motoring along from our campsite at Pacific City to our next campsite at Seaside, the weather became very nice and the thought of stopping for a hike began to sound real good. Because we were passing along Nehalem Bay, we decided to drive out to Nehalem Bay State Park and hike the Nehalem Spit. After parking the TREK in the parking lot, making lunches and gathering up our gear, we struck out for the beach, once again carefully documenting our route with waypoints.


Jim makes a waypoint
After a 2.5 mile hike south we came to the jetty where the Nehalem River flows into the Pacific Ocean. Climbing to the top of the jetty among the driftwood we settled on a good spot for lunch, which afforded us a view of lots of boats bobby up and down in the pursuit of salmon.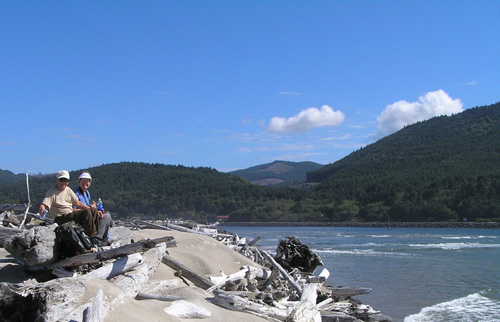 lunch on the jetty
After lunch we made our way back north along the shore of the bay. We were slogging along in the soft sand when I got a call on my cell phone from BACKPACKER Magazine. It was Caitlin May, my contact person, checking on details of my first GPS hike to be published in the February issue. It was kind of nice to be called and to be caught working!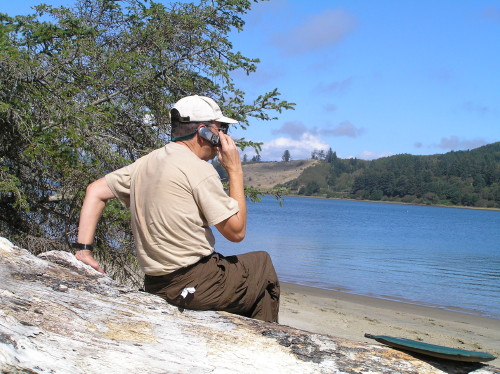 Jim recieves a call from BACKPACKER
Our hike back to the car along the bay side of the spit became a bit of a slog in the soft sand, but we were kept entertained by a number of animal tracks, including deer, but the most surprising were elk tracks! Oh, I almost forgot, I was attacked by a Praying Mantis.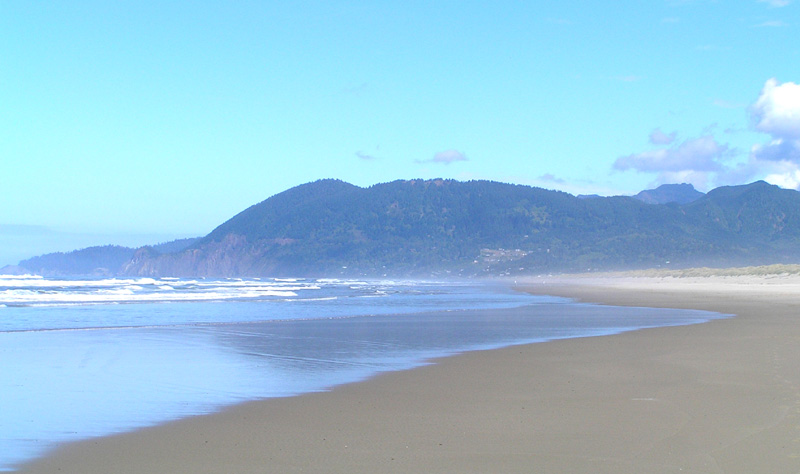 Neahkahnie Mountain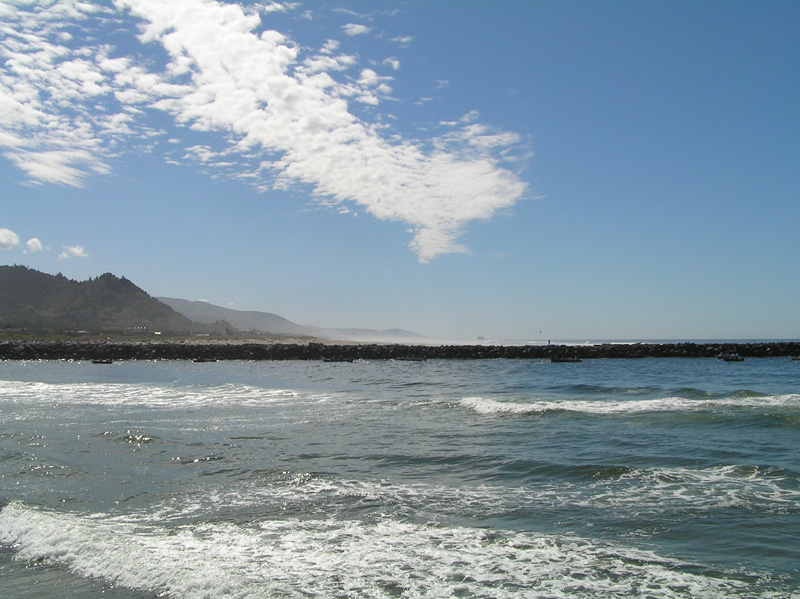 Cloud patterns over the jetty