Date: October 4, 2005
Location Marys Peak Hike
Where: Marys Peak, Siuslaw National Forest
After three days of rain, a forecasted nice day was a signal for me to get out and hike. I had thought some of redoing Harts Cove in hopes of collecting a good Track for the BACKPACKER Magazine GPS hikes I am working on, but with all the rain we have had I thought it could be a pretty muddy mess. I chose Marys Peak, an old favorite and a good candidate for a GPS hike, meaning it has to be over 4 miles and include 10 Waypoints.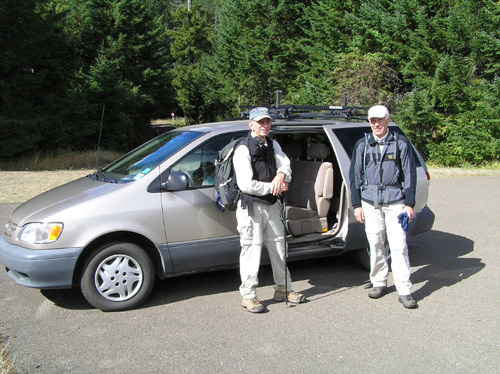 Ron & John at the East RidgeTrailhead
Ron and John are two friends that are always willing to go hiking with me and put up with my constant stopping to put in GPS Waypoints. We were all extra happy to find bright sunshine at the East Ridge Trailhead at Conner's Camp parking lot after leaving our homes in Salem in the fog.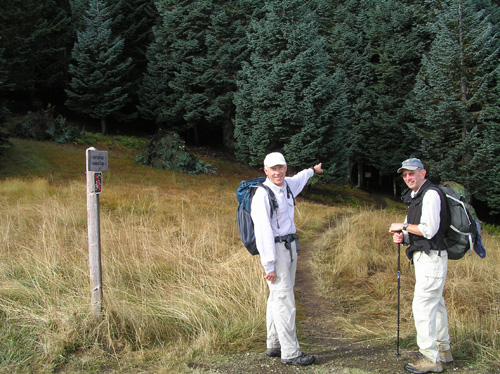 John points out the Summit Trail though the Noble Firs.
All three of us enjoying getting out and getting some exercise and fresh air. The Noble Firs, freshly cleansed from the rains, seemed most regal.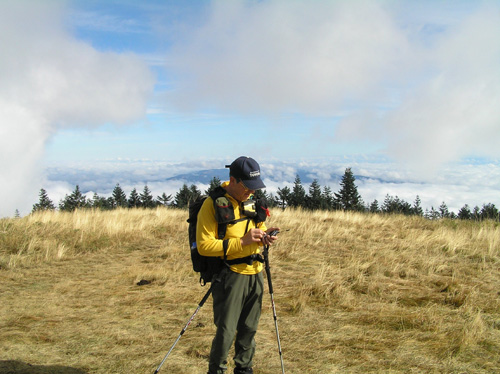 Jim making a Waypoint on the summit
From the summit we spotted smoke from Toledo mills, buildings in Newport and the ocean. I made a Waypoint for the summit, and we had lunch in the sun before descending back down the mountain.

BACKPACKER Magazine GPS Hike - click here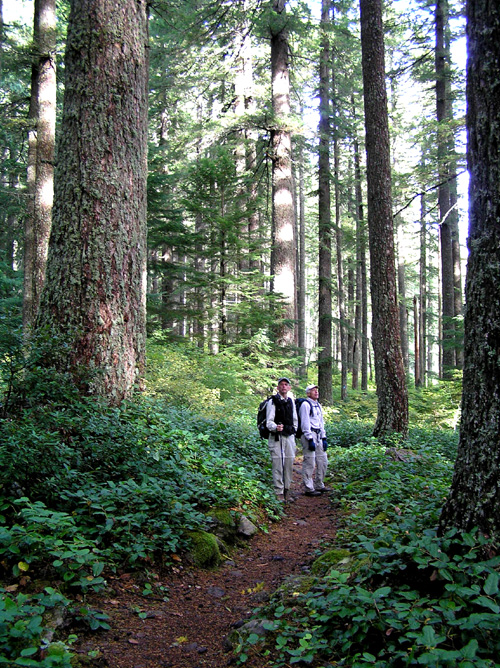 forest grandeur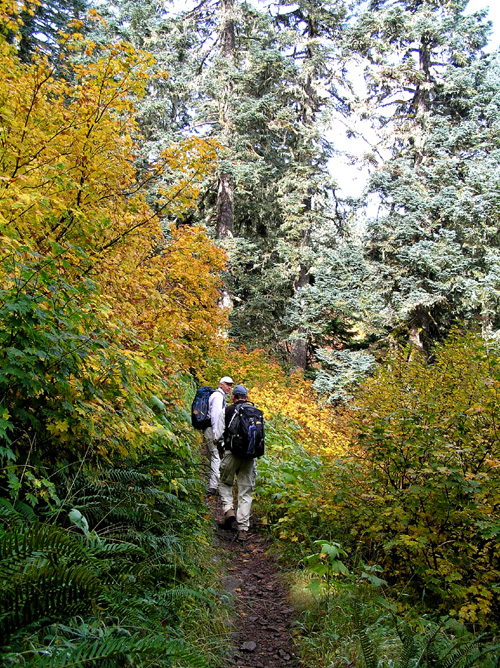 fall color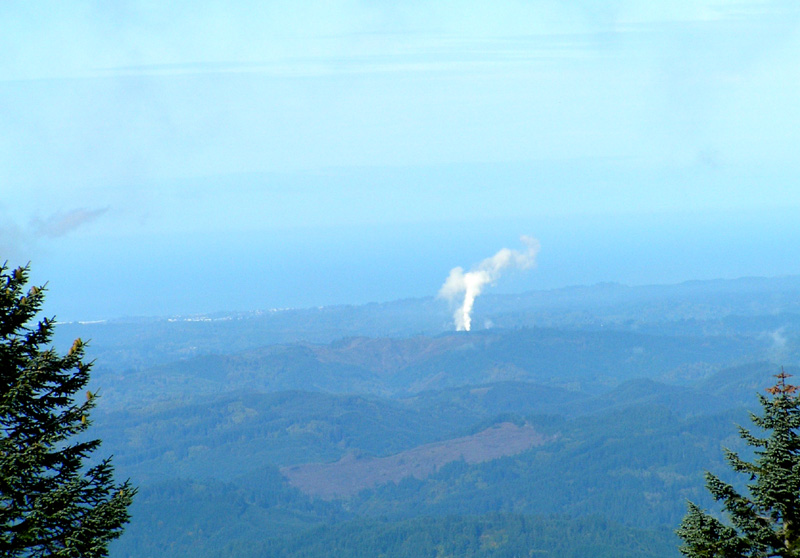 smoke fromToledo