Date: December 23, 2005
Location Shellburg Falls Hike
Where: Santiam State Forest
Having been gone for two months traveling through the southern states, it was time to get out and breath in some fresh moist Northwest air. Coming with me on this hike was friend Ron Noble, my wife Jeanette, and her brother Bill Dye.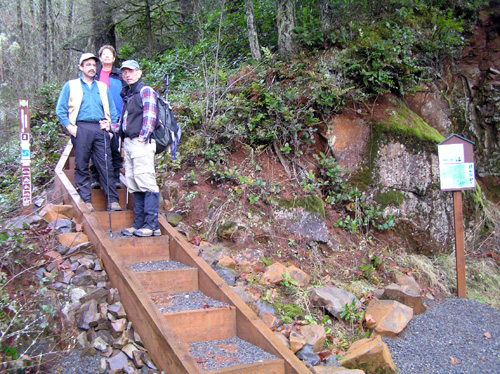 Bill, Jeanette, and Ron on the new steps
Since my last hike here to Shellburg Falls, more upgrades have been made in the way of new steps up the trail, and new boards and gravel under the falls.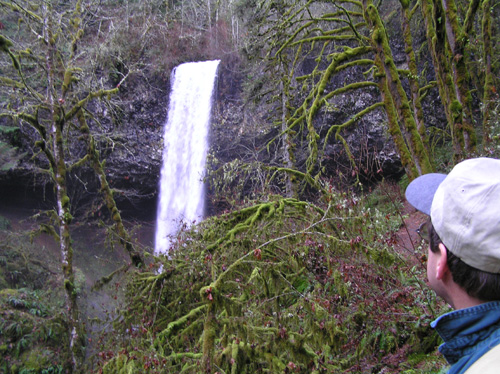 Bill looking at the falls
A week of rain provided lots of volume coming over the falls. And we were fortunate enough to spot and photograph on the trail a Northwesterner Salamander.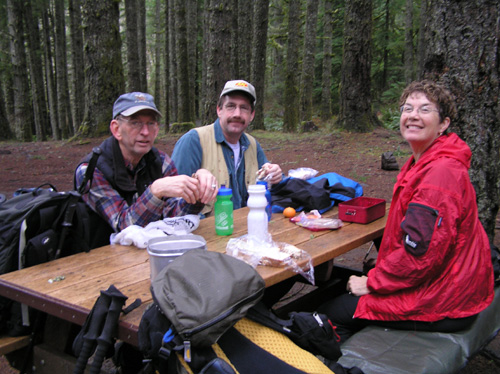 Ron, Bill, and Jeanette having lunch at the campground
The weather forecast was for a fairly dry day, and we were happy to find the forecast correct.