Date: April 27, 2006
Location The Dalles Riverfront Trail Hike
Where: The Dalles, Oregon
Driving back from Wednesday's hike on Tracy Hill we stopped in and checked out the Bridge RV Park and Campground on the north end of the Hood River Bridge. It is an immaculate kept park with Internet service, so after being without the Internet for four days at Memaloose State Park, we decided on a move.

One of the trails I wanted to hike more of on this trip was The Dalles Riverfront Trail, so when we left Memaloose on Thursday morning we made a loop up through The Dalles.


Buster and Jeanette
We parked at the Columbia Gorge Discovery Center to start our hike from the western end of the trail. This paved trail is a pleasure to walk on and provides good views of the Columbia River, and provides excellent bird watching opportunities.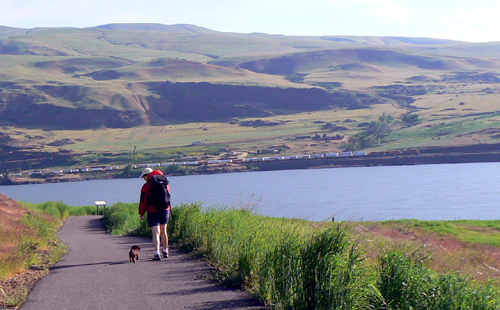 Buster and Jeanette
On our earlier hike here on March 11th, our little dog Buster on his second hike, made it to the 1-mile mark, giving him a 2-mile hike. On this hike we made it past the Chenowith Creek Bridge to over 2.5 miles, giving him a five-mile hike.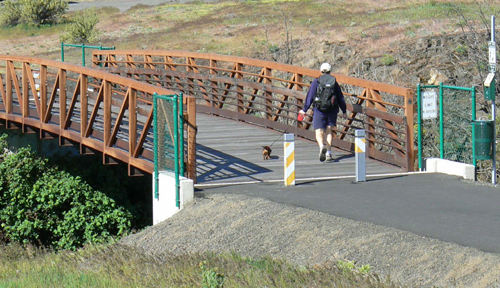 Chenowith Creek Bridge
We were able to see lots of Canada Geese and their goslings, a pair of nesting Osprey, several Cormorants, some Mallards, a Western Kingbird and some Violet-green Swallows.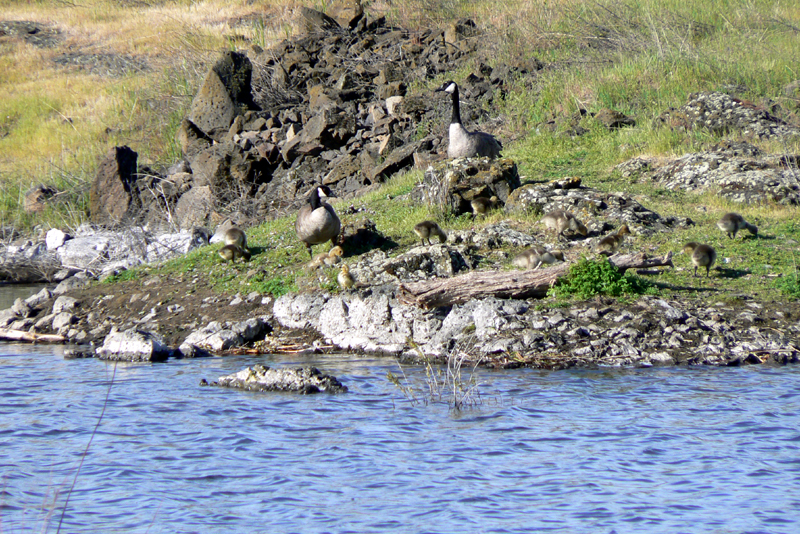 Canada Geese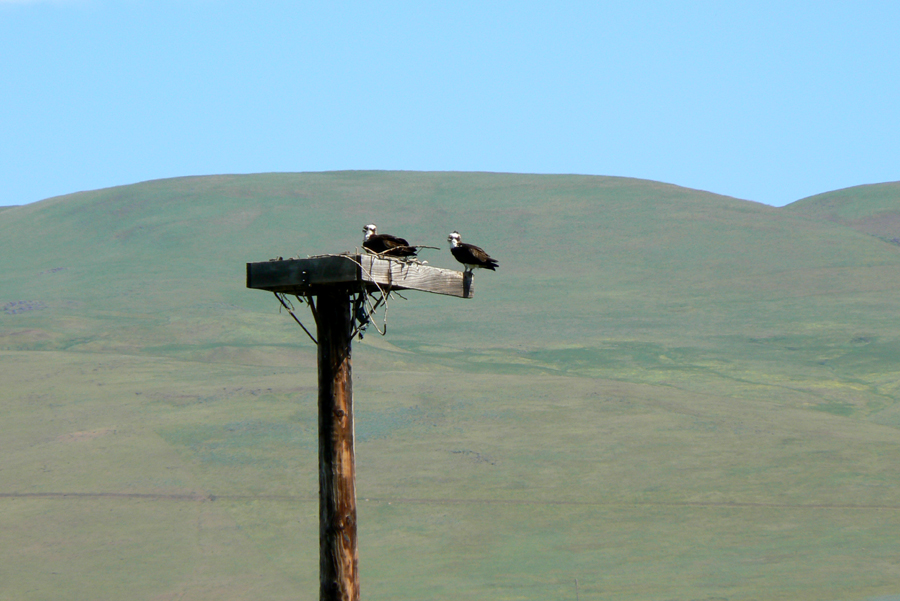 Osprey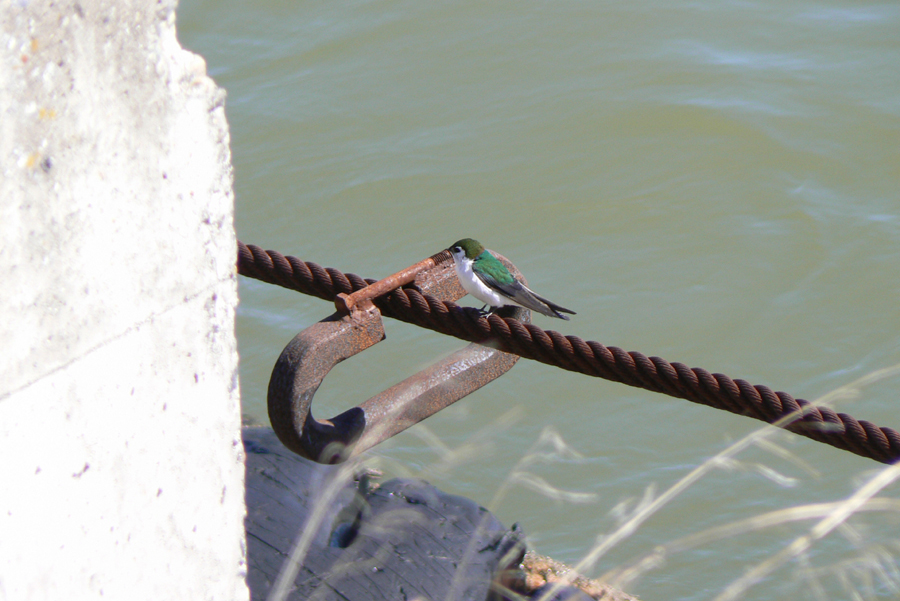 Violet-green Swallow