Date: July 22, 2006
Location Carter Dunes Trail Hike
Where: Oregon Dunes National Scenic Area
With inland temperatures reaching 90 to 100 degrees daily we decided to escape to the coast where we could enjoy temps in the 60 to 70 degrees. We got the last campsite at the Carter Lake Campground where we paid for a two night stay.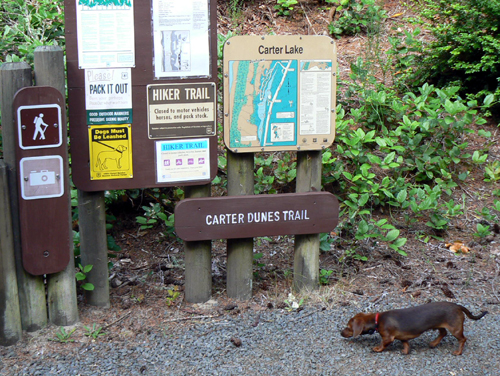 Buster sniffs out the trailhead
Besides the attraction of Carter Lake to go fishing in, we took advantage of the Cater Dunes Trail to get in a hike.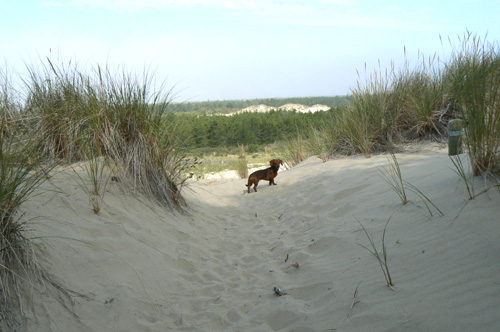 Buster at the dunes
This one-and-a half-mile trail to the beach and back travels through some interesting sand dunes as well as a marshy shore pine forest complete with mosquitoes.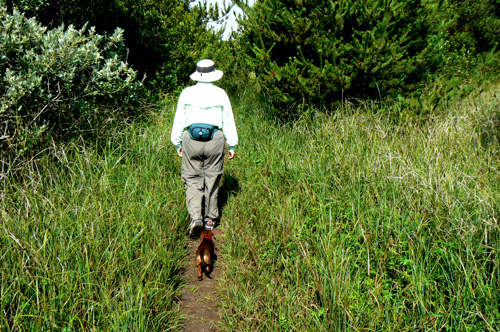 Buster follows along through the shore pine
This was Buster's first trip to the beach and he was most interested in all the sea shells. Jeanette did get him to race some with the waves.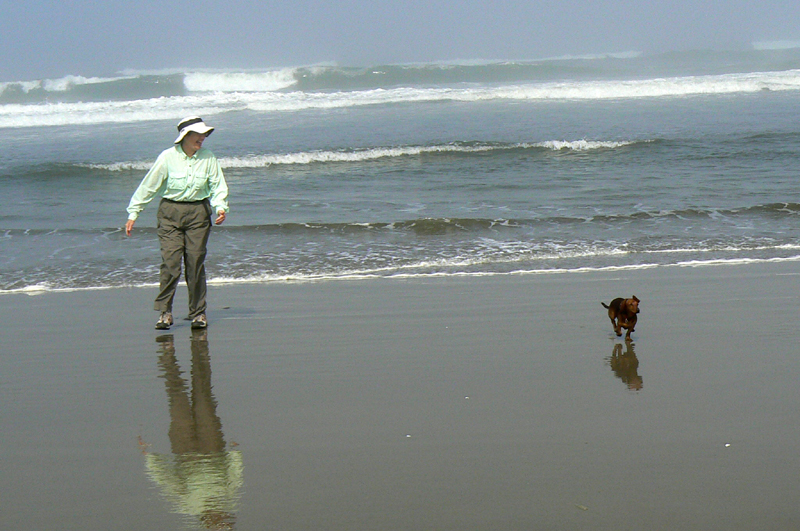 Buster racing a wave