Date: December 11, 2008
Location Taylor Dunes Trail Hike
Where: Oregon Dunes National Recreation Area
Thursday was forecasted to be the last day of good weather for some time. Cold tempatures, rain, and even snow were on their way beginning on Friday. So, we took the time to get in a good morning hike before my duties of school bus driving in the afternoon.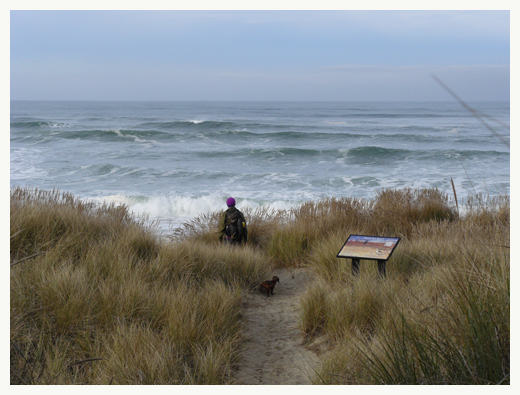 at the ocean
We parked at the Taylor Dunes Trailhead, hiked to the viewpoint, and then on to where the trail joins the Carter Dunes Trail, and on to the ocean. The breakers were quite spectacular. Tempatures were mild enough that we had to take off our jackets.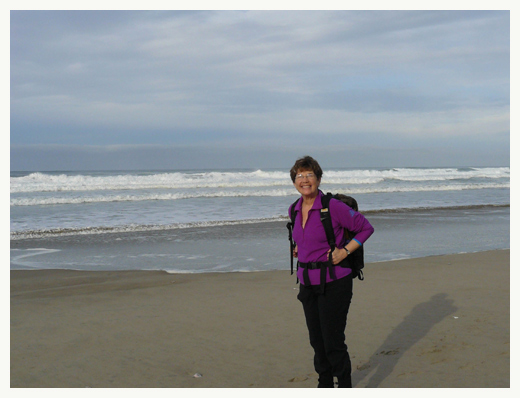 on the beach
We hiked south on the beach for a ways until we came up on a group of prisoners pulling invasive European beachgrass out by hand. This is a part of a ten year Dune Restoration Project. At this point we turned around and headed back stopping at a nice log in the sunshine for a lunch break.


Cater Lake Campground Junction
We made this hike into a loop hike by taking the Carter Dunes Trail back to the Carter Lake Campground, and then a short walk to the Taylor Dunes Trailhead. The Carter Lake Campground is closed in the wintertime, but with the Taylor Dunes Trailhead open year around, there is access to both trailheads all the time.

Statistics for the day:
Distance - 5.15 miles
Accumalitive climb - 270 feet
Time - 3:15 hours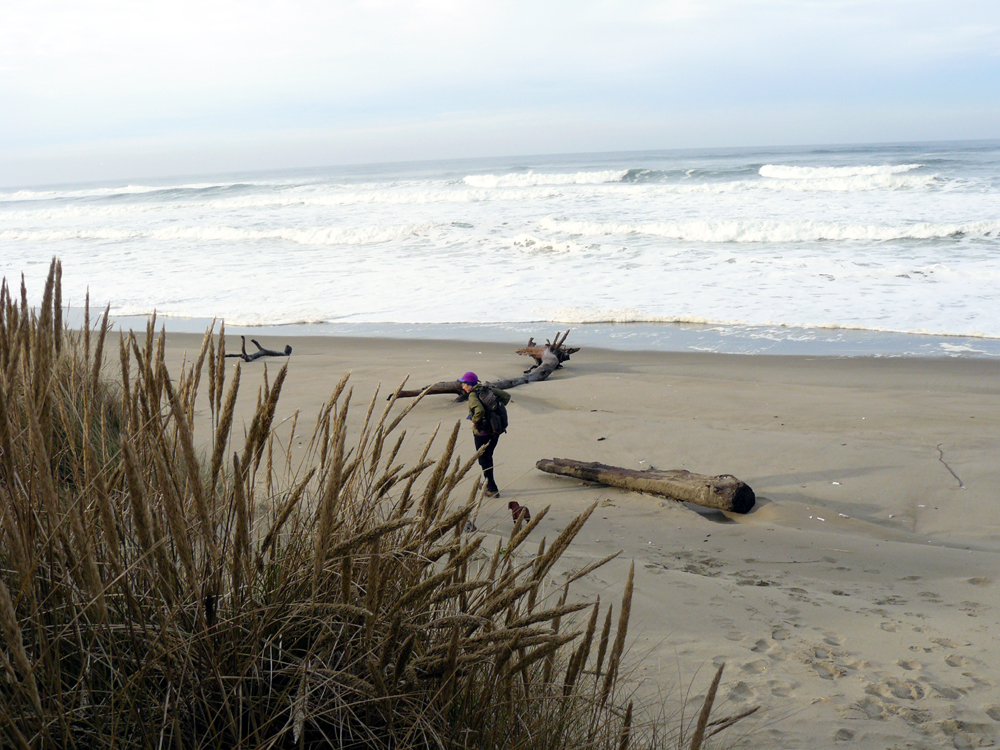 hiking on the beach