Date: May 17, 2009
Location Shellburg Falls Hike
Where: Santiam State Forest
Believe it or not, I have had several requests lately for more photos of me in the Trip Journal,--- so here is a photo of me with my hiking pal, Buster.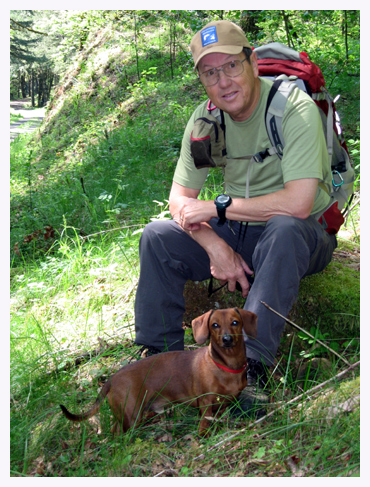 Jim & Buster
I have always felt that Cascade Ramblings is not about me, but about all the places to go and all the things to see in the Cascades and beyond. Plus, I am usually busy taking all the photos, but on this hike I was able to rely on the photo talents of friend Lon Carlson. All these photos are by Lon.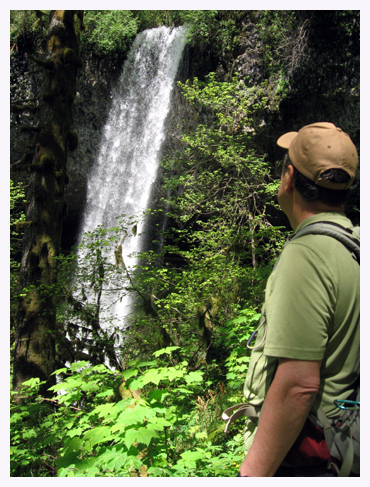 Shellburg Falls and Jim
It was a perfect time to hike in the Shellburg Falls Recreation Area, high water volume made the falls looks their best and many wildflowers were at their peak, Bleeding Hearts, Wood Violets, Smith Fairy Lanterns, and Salmonberries.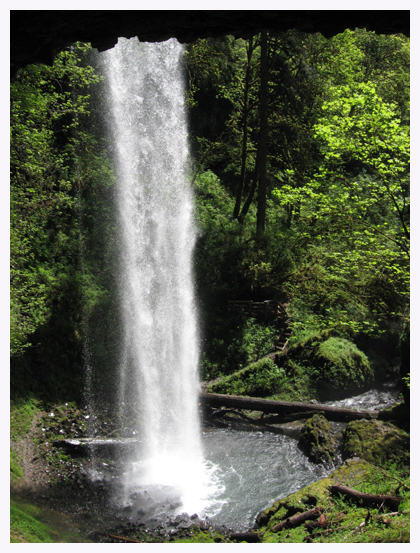 under the falls
The additional photos of wildflowers are by Jim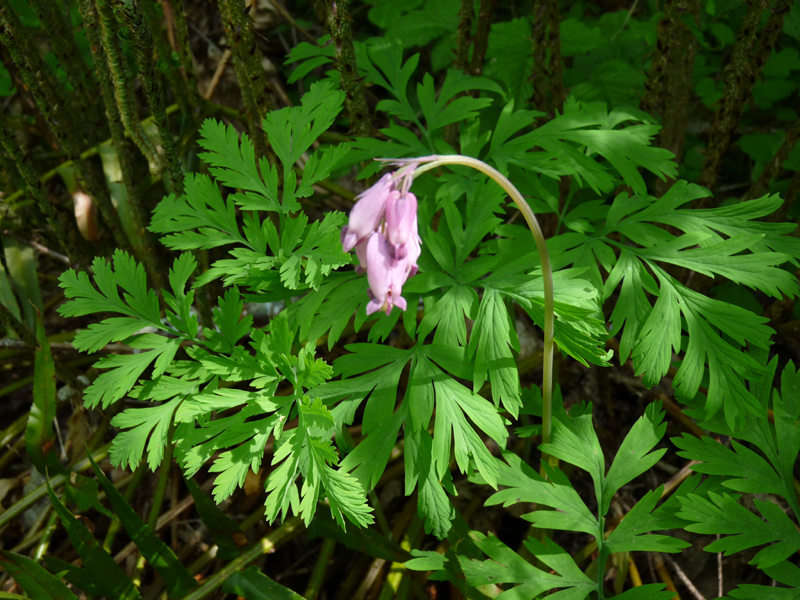 Bleeding Heart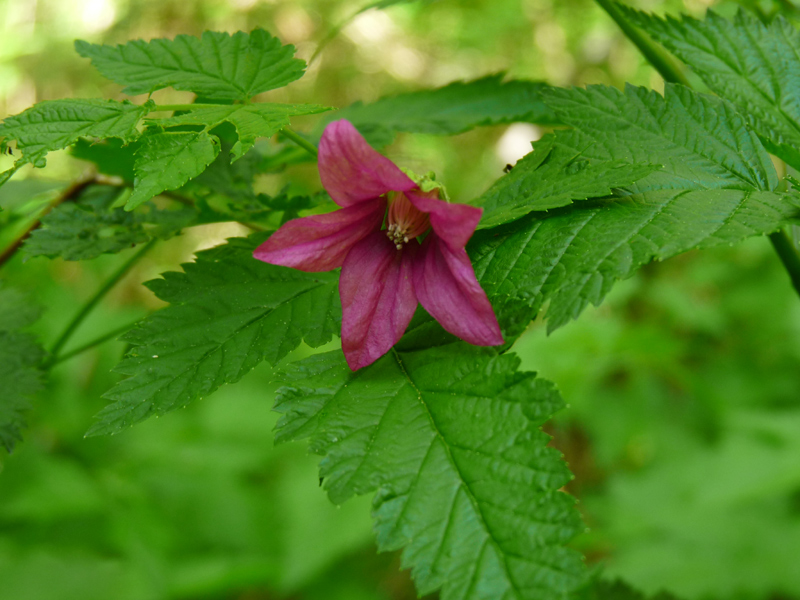 Salmonberry