Date: September 17, 2020
Location Two Rivers Trail Hike
Where: Nestucca Bay National Wildlife Refuge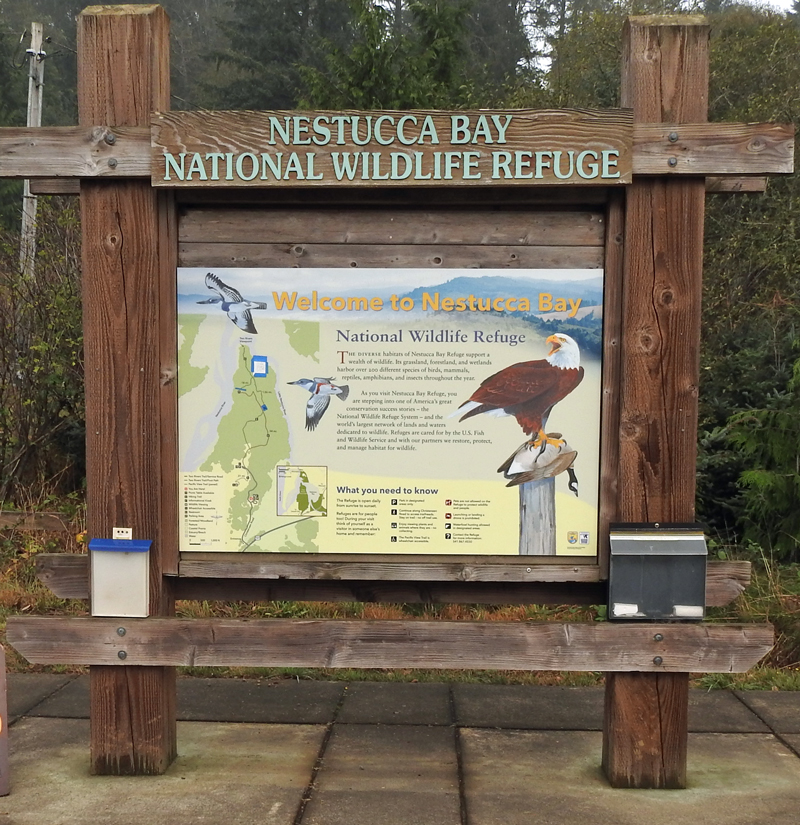 Smoke from wild fires in the Cascades has made life pretty miserable for those of us who live in the Willamette Valley. There has been a little clearing on the Oregon Coast, and because we were about to go stir crazy, I put together a trip to the Nestucca Bay National Wildlife Refuge for an escape and for some birding. For the past fifteen years we have had to pass on going to National Wildlife Refuges because they don't allow dogs. With the passing of our dog Buster a month ago, we are starting to seek out these refuges to hike and bird.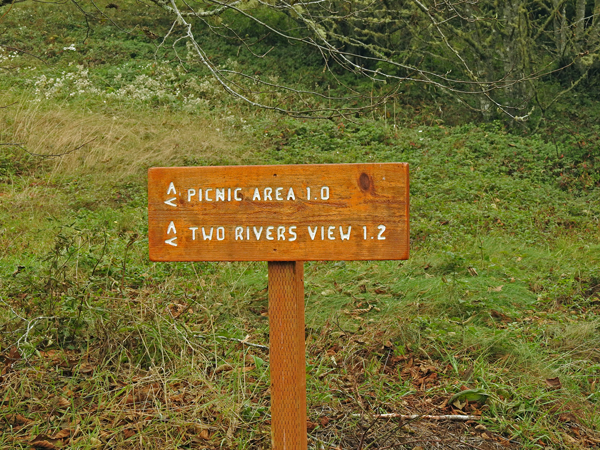 The first junction sign is a little confusing. Whether you take a right or a left you will be able to make a loop and come back to this point.
Jeanette at the picnic site
This picnic area was a great destination recommended to us by Tom Schmidgall who we met in the parking lot. On a clear day I'm sure there would be a great view of Nestucca Bay looking across to Bob Straub State Park. We will be back to check it out on a future trip. Although this was planned as a birding trip, our hike was punctuated with other interesting sightings as shown below.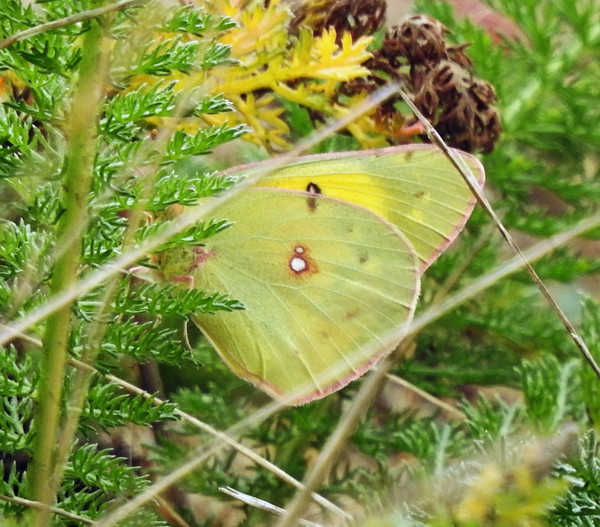 Orange Sulfur Butterfly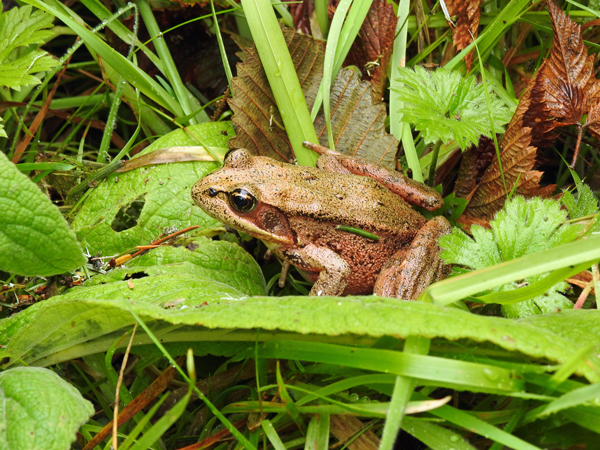 unknown frog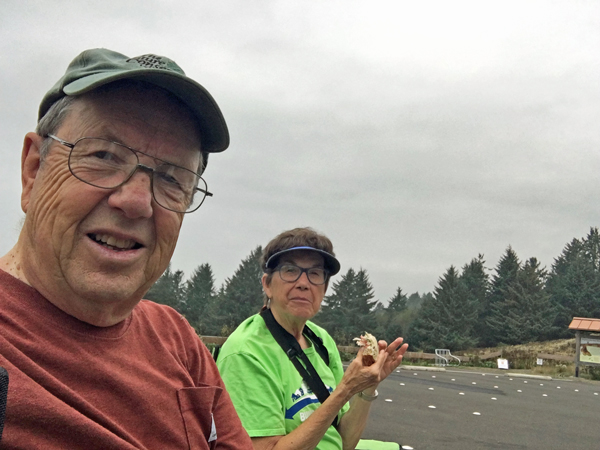 We ended our hike with lunch in the trailhead parking lot, and excited about our "new find". This new destination is only 44 miles from our home in the Dallas Retirement Village. It has wonderful trails through lush coastal forest, and probably great views of the Pacific Ocean and Nestucca Bay. We saw enough birds to whet our appetite, and will definitely be returning for more. You can see our today's observation list by clicking here