Date: October 1, 2012
Location Cooper Creek Reservoir Hike II
Where: Cooper Creek Reservoir, Douglas County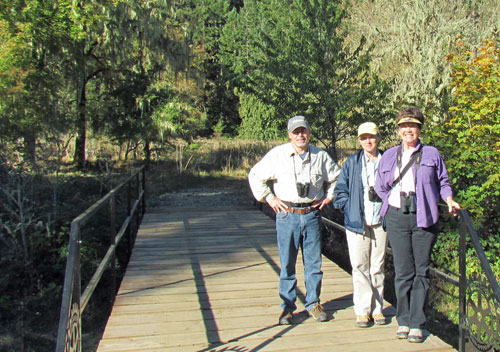 bridge over Cooper Creek
This was a repeat hike at Cooper Creek Reservoir, but with different friends and a different section of trail. On this trip we took Elkton friends Michael and Melissa Garguilo and we went to the far end of the reservoir to hike back from that end of the trail. My goal was to see if the two ends of the trail connected.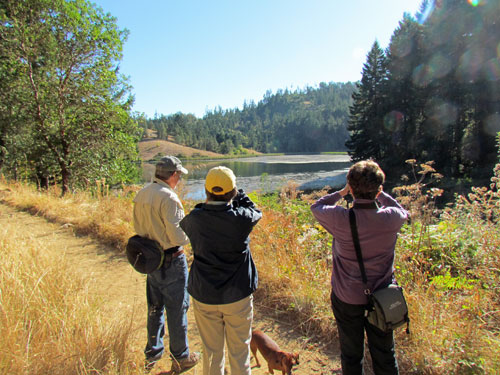 Melissa and Jeanette have spotted something
Because Michael and Melissa also enjoy birding, a hike with them usually morphs into a birding trip, and this was true on this hike also. We immediately started spotting birds, and so it wasn't long until I was making a list.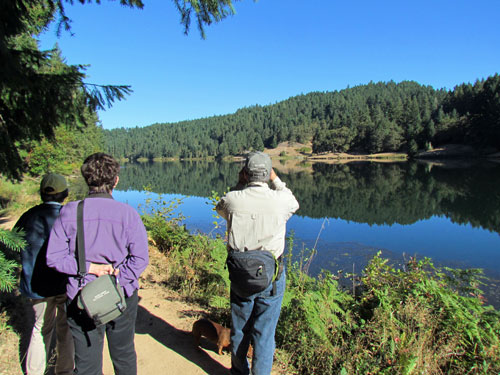 Michael follows a lone Osprey
We loved this end of the trail, it's very scenic and has good bird habitat. We hiked until we passed our turn around point from last week so I now know that the trail runs the complete length of the southern shore line with a total length of just under four miles.