Date: September 4, 2010
Location Coffin Butte Trail Hike
Where: E.E. Wilson Wildlife Area
This past month we haven't got in much in the way of regular hikes, at least ones worthy of a Trip Journal Hike. In my position as a volunteer with the Oregon Department of Fish and Wildlife, I have spent my mornings working on grounds maintenace at the South Willamette Watershed District Office. On our off time in the afternoons we usually have taken good walks in the nearby McDonald Forest, but again not enough material for a Trip Journal entry. But today, a Saturday was our day off, and we decided to explore a near by trail, the Coffin Butte Trail.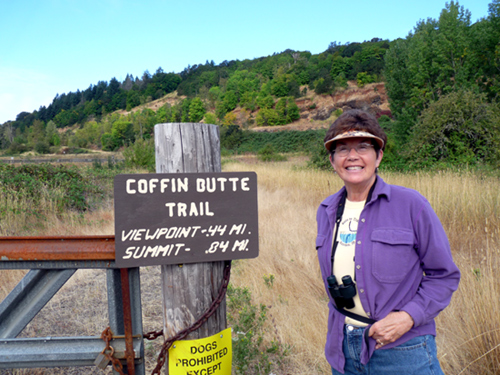 Jeanette at the trailhead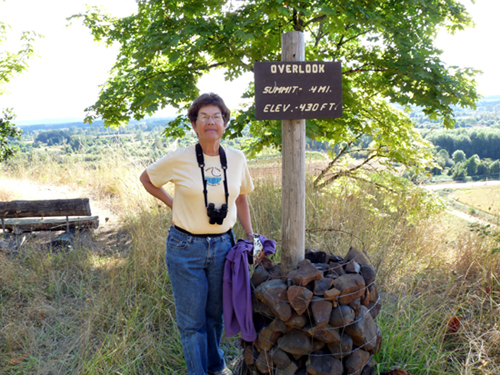 Jeanette at the Overlook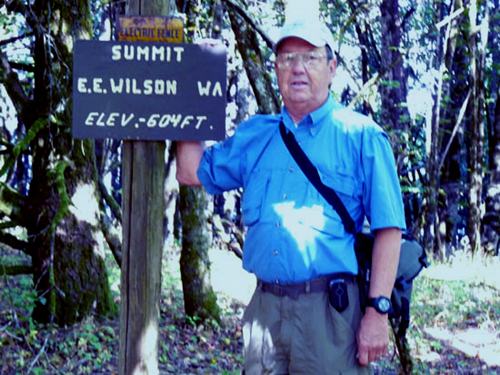 Jim at the Summit
We really enjoyed this trail. Although short, there is enough climb to make it worth your time. It's a very natural setting, causing you to forget about its proximity to Highway 99 and the Coffin Butte Landfill.